Powerful features for Easy Restaurant Payment Systems
Easy to use item modifiers, promotional and combination pricing, with rich sales and inventory analysis.
Menu and Floorplan Efficiency
Servers see each menu item with description, prices, and optional inventory.
Enter cooking instructions and custom modifiers by menu item.
Make quick updates to your floorplan to reflect current service.
Multiple floorplans for different spaces or transitions from dine in to bar.
See real time order status notification icons per table. * Requires Kitchen Display Screen license.
* Requires Full Service license.
Orders sent directly to the POS and back of house.
Centralized item setup based on the POS.
User friendly patron interface optimized for touch interaction.
Supports payment processing with supported EMV devices.
Multiple kiosk hardware options available. Please inquire.
White labelling options available.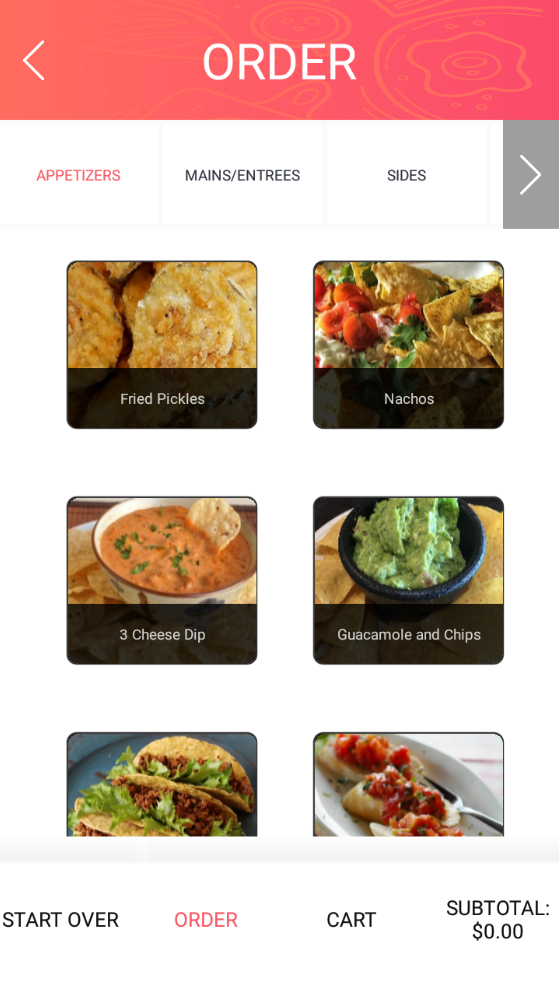 Ring up orders and process payments, effortlessly.
Process multiple payment types on a single bill.
Record discounts & tips for End of Day processing.
E-mail customer receipts.
Split or combine bills.
Integration to EMV payment terminals.
Pay at the table is available with the Clover Flex.
Deliverect integrates all your online orders to your existing point-of-sale and offers a suite of omni-channel restaurant management tools to perfect your operational flow both front and back of house.
Multi-Location Automation & Performance Tracking
Access your business from anywhere, on any device, so you can
make more informed and timely business decisions.

Easily uncover details of your success
with access to insightful profit and inventory reports.
Centralized Item Updates
Multi Store Inventory Management
Sales, Cost, and Profit by Item and Category
Best & Worst Sellers
Business Intelligence Reporting
End of Day reports
Automated Emailed Reports
Customer Facing Dual Screen
Customer facing display screen in a 60/40 ratio.
Display the itemized bill and change due.
Display images and videos on a slideshow for sales and marketing and upsell purposes.
Now Serving Screen
Customer facing display screen to display open orders, and orders ready for pickup.
Display the customer name, order number, or ticket number.
Display images and videos on a slideshow for sales and marketing and upsell purposes.
Kitchen Display Screen (KDS)
View orders in the back of house entered from the front of house.
Quickly mark items or orders as complete.
Stay organized with color coded and timed on screen chits.
Built in support for a multi-station setup. i.e. prep, grill, fryer, etc.
Use as a pickup station and enter orders * Requires a Restaurant POS license.
Dedicated Takeout Order Screen
Dedicated to take out orders (to-go, pickup, and delivery).
Enter new take out orders with fulfillment 'Now' or 'Later' (future date and time).
Easily identify open orders that have not been picked up.
Send SMS text message notifications to customers for pick up orders.
View inbound online orders (supports Hippos Online Ordering, Skip The Dishes, Moduurn Mobile App Orders).
Phone line integration connected to customer profile(TAPI).
Ticket Numbering
Optionally use ticket numbers instead of order numbers.
Ticket number ranges can be set by order type (pick up, to go, delivery, etc.)
Automatically restart number ranges once the maximum 'Ending Number' has been reached.
Optionally use a prompt to reset ticket numbering as a part of the End Of Day process.
Phone Line Integration
Allows the caller ID from the phone to be automatically sent to the POS.
Automatically match to existing customers / members.
Bring up the customer / member profile and display previous orders for quick duplication.
Support for traditional phone line or Voice Over IP (VOIP) phone line.
Advanced Item Modifers
Includes order entry enforcement, dynamic pricing logic, dynamic visibility logic.
Pizza configuration – toppings based on sides (whole, left, right, 1/3, 1/4, etc.).
Bubble tea configuration – build your drink (pick temperature, sweet, ice, foam, toppings, tea base, etc.).
Advanced Item Modifers Continued
Diner configuration – build your own omelette (pick your ingredients), pick from multiple bread options, pick from multiple sides, etc.
Custom cake configuration – selection of cake flavour, icing flavor and color, toppings, etc.
General configuration – build your own main/entree (pick from multiple meat options, pick from multiple bread options, pick from multiple sides, etc.).
Automatic Label Printing
Automatically print item labels for takeout bags.
Automatically print item labels with modifiers for bubble tea or coffee cups.
Automatically print labels for pizza boxes.
Adjust the font size for labels to meet your requirements.
Unlimited Custom Attributes Per Item
Create searchable item tags for dietary restrictions (vegan, vegetarian, gluten free, etc.).
Record item details for wine (vintage, vinyard, body, etc.).
Record primary item ingredients such as vodka for alcoholic mixed drinks.
Inventory Management
Real time inventory tracking of items, combos, and ingredients.
Create a bill of materials / recipe for precise costing and quantity traceability.
Never run out of critical items by using reorder levels for items.
Advanced Sales Price and Promotion Logic
Create "Happy Hour" deals, loss leader item combinations, and promote ingenious pairings.
Place items on sale per date range, day of the week, time, and order type.
Simple or complex support for "buy something get something" deals for items or groups.
Predefined or Custom Instructions
Create and select item instructions for dietary restrictions, allergies, and sensitivites.
Enter custom instructions on the fly.
Specify hold times per item.
Configurable Taxes
Manage tax codes (provincial / state, federal, etc.) and apply tax rules.
Supports advanced conditional logic for tax application.
Accurately set taxes for Prepared Food & Beverages, Snack Fooods, Alcoholic Beverages, etc.
Discounts
Enter item discounts and order discounts by dollar or percentage.
Select from a list of user defined discount reasons.
Create Discount Codes (promo codes) with redemption limits, order type restrictions for instore or online processing.
Splitting Bills
Create unlimited bils.
Split evenly.
Move items from one bill to another bill.
Share items between one or multiple bills.
Merge items from multiple bills onto a single bill.
Single select start over function to undo your changes.
Centralized Item Updates
Manage multiple items across multiple store locations through a single Web based interface.
Update a single shared item and push the change to a single store, selected stores, or all store locations.
Multi Store Inventory Management
From a single store location, lookup real time item inventory quantities across multiple store locations.
Transfer inventory between stores with barcode scanning capability.
Mobile Web based app with wireless barcode scanning capability for inventory receiving or physical counts.
Multi Store Business Intelligence
Overlay sales, cost, and net profit for multiple locations in a single graph.
Analyze inventory usage across multiple locations in a single interface.
Compare year over year, and month over month information with a single location, selected locations, or multiple locations.
Setup automated reports per store for sales, refunds, inventory, end of day reports, and income statements.
Subscribe To Our Newsletter!